COVID-19 testing is currently available by appointment. Monoclonal Antibody Infusion REGEN-COV is currently also available by appointment.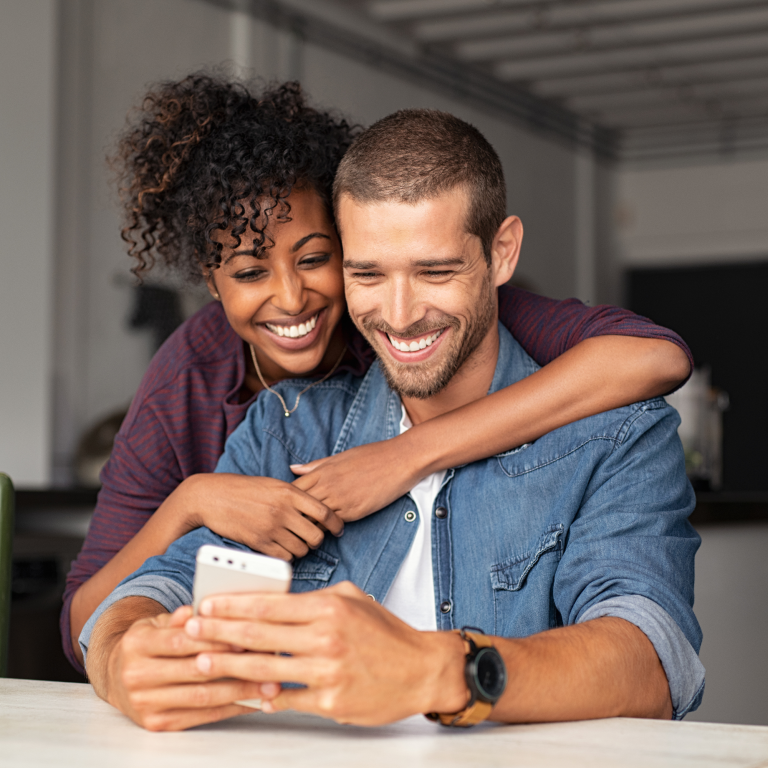 Symptoms of COVID-19 usually start 4-5 days after a person is infected with the virus but it can take up to 14 days for symptoms to occur in some people:
At Russell Medical in Cumming, GA, our dedicated team of medical doctors and healthcare professionals understand the importance of staying informed about COVID-19. We recognize that COVID-19 spreads through various channels, including breathing in air carrying droplets or aerosol particles containing the SARS-CoV-2 virus, close contact with infected individuals, and even touching surfaces that may harbor the virus and you may experience cold or flu-like symptoms. These infectious droplets are released when an infected person sneezes, coughs, or talks, potentially landing on the eyes, nose, or mouth of those nearby. Our family medical practice emphasizes the significance of maintaining a recommended physical distance to reduce transmission risk, with the WHO suggesting 1 meter (3 ft) and the CDC advocating for 1.8 meters (6 ft) between individuals. COVID-19 transmission can also occur in poorly ventilated spaces, making indoor areas with limited air circulation more susceptible to virus particles. Factors such as prolonged exposure to infected individuals, close contact, and activities leading to increased respiratory droplet exposure can also elevate the risk of infection. At Russell Medical, our urgent care medical doctors are here to provide guidance, support, and COVID testing for those who need it, ensuring the health and well-being of our community during these challenging times.
Testing is performed by obtaining a thorough swab of the nose.
Our team of medical doctors at Russell Medical in Cumming, GA, offers comprehensive COVID-19 testing options to meet the diverse needs of our community. Our team of experienced medical doctors and healthcare professionals are dedicated to providing timely and accurate testing services. We understand the urgency and importance of quick results, especially during these difficult times. We offer nucleic acid tests (PCR), which are considered the gold standard for COVID testing due to their accuracy in detecting the genetic material of the virus. While these tests typically take a few days for results, they provide a thorough assessment. Additionally, we provide antigen tests that swiftly detect proteins from the virus, delivering results in as little as 15 minutes. Whether you require testing for travel, work, or peace of mind, Russell Medical is your trusted partner in ensuring the health and safety of our community. Visit us for reliable COVID testing options and compassionate urgent care services that you can count on.
Our team of experienced medical doctors and healthcare professionals at Russell Medical are dedicated to offering comprehensive Covid-19 treatment options designed to meet your individual needs. We understand that navigating through Covid-19 requires personalized care, and we're here to guide you every step of the way.
When it comes to treatment options for Covid-19, we provide a range of strategies to address various levels of severity. Here's what you can expect:
Common Remedies: For most cases, rest and common over-the-counter remedies can help alleviate symptoms. We understand that sometimes a little care goes a long way in promoting recovery.
Immune Support: Strengthening your immune system is crucial in fighting off infections. Treatment with essential nutrients such as Vitamin C, Zinc, Vitamin D, and B12 can significantly support your body's defense mechanisms.
Fever and Aches: Tylenol is recommended to control fever and body aches, helping you manage discomfort and promote your well-being.
Cough and Congestion: Expectorants can effectively help control cough and congestion, promoting relief and comfort during your recovery.
Anti-Inflammatories: In some cases, your doctor may prescribe anti-inflammatory medications to alleviate symptoms and enhance your overall comfort.
Secondary Infections: Antibiotics may be used to treat secondary infections, ensuring a comprehensive approach to your recovery.
Severe Cases: In severe cases, where symptoms are more intense, our team is prepared to provide advanced treatments. Breathing treatments, oxygen therapy, and mechanical ventilation are available to support your recovery journey.
At Russell Medical, we believe in a holistic approach to healthcare, and our Covid-19 treatment options reflect that commitment. We're here to provide you with compassionate care, personalized attention, and effective solutions to ensure your well-being. Whether you're in need of Covid testing, treatment, or general care, you can trust us to be your partners on the path to recovery. Your health is our priority, and we're here to support you every step of the way.
REGEN-COV - Monoclonal Antibody Infusion
Casirivimab and Imdevimab COVID-19 Emergency Use Authorization November 2020
FDA issued an emergency use authorization for the investigational monoclonal antibodies casirivimab and imdevimab for the treatment of mild to moderate coronavirus disease 2019 (COVID-19) in adults and pediatric patients with positive results of direct SARS-CoV-2 viral testing who are ≥12 years of age weighing ≥40 kg, and who are at high risk for progressing to severe COVID-19 and/or hospitalization. Casirivimab and imdevimab must be administered together and are not authorized for patients who are hospitalized due to COVID-19 or require oxygen therapy (or an increase in baseline oxygen flow rate in those on chronic oxygen therapy because of an underlying non-COVID-19 related comorbidity) due to COVID-19. While the safety and efficacy of these investigational agents continues to be evaluated, casirivimab and imdevimab were shown in a clinical trial to reduce COVID-19-related hospitalization or emergency room visits in patients at high risk for disease progression within 28 days after treatment when compared to placebo. A benefit of casirivimab and imdevimab treatment has not been shown in patients hospitalized due to COVID-19.
New Hours Beginning Tuesday, Sept. 5th M-F 8AM-8PM & Saturdays 9AM-3PM
Closed for Lunch from 12PM-1PM